Let's study with
Expert teachers
Welcome To Pioneer International School / AB Medical Academy
HAVING 20 YEARS EXPERIENCE
PIONEER INTERNATIONAL SCHOOL has been established and organized by AB Medical Academy which is a leading medical coaching institute of Odisha since 2008.
AB Medical Academy had been established in 2008 in Bhubaneswar and founder of this organization is Dr. Ajit Biswal. He is a person of Medical back ground as well as a renowed biology faculty who produced more than 5000 doctors yet now.
In AB Medical Academy the faculty team is excellent. So after achieving success in medical coaching AB Medical Academy now started the Integrated school programme in its own campus.
The school campus has been made in the city of Bhubaneswar which is fully residential so that the students will not move outside and under one roof they will complete their board as well as entrance syllabus.
We take only 25 to 30 students in a batch to give individual attention.
By taking large no. of classes in every week in a special understanding way that all students can receive the concept of the lessons.
We make analysis of compete NCERT books & other Authors of entrance books
The faculty members are best with years of experience & research
We also have doubt clearing classes for every batch
Providing highly developed materials prepared by experienced faculties with notes to the students
Extra classes are also taken for important topics in addition to the scheduled programme.
Interactive classes with scientific and result oriented teaching methodology.
We are providing extra classes to weak students in each topic or the chapters they required
Regular supervision on students in self preparations by visiting their hostels or giving them time to join study hours at institute
Student teacher interaction is given more importance
Personalized attention by student friendly management staff & faculty members. So, that you may not remain just face in the crowd.
We support with one to one interaction between students and teacher for personal doubt clearing
Excellent academic control ensuring timely completion of course along with the test quality teaching.
Class XI and XII is on Important milestone in a student's life. It is the time when you start thinking Possible occupation that you that you could pursue. you may about have a number of Prospect to consider and analyse if you are a student from science stream.

To make Carrier in medical/Engg. field XI and XII syllabus Play very vital role. A student who is very thorough in XI & XII can crack medical and engineering entrance along with score good Percentage in board.
After completion of XII exam, Parents are Searching for different coaching centre to join their kids and waste their time and Money.
The Main aim of PIS is how students secure good Percentage in board along with click the entrance also. That'S why PIS has Planned the academic format accordingly so in this way the Parents and students save their time and money.
PIONEER INTERNATIONAL SCHOOL offers perfect surrounding for perfect learning. We are conveniently located 10 minutes east of the city centre  of Bhubaneswar with excellent public transport.
Er Abhiram Lenka
(More Than 15 Years
Experience in Jee & Medical)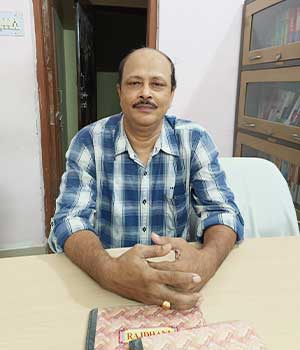 Er
(More Than 8 Years
Experience in Math)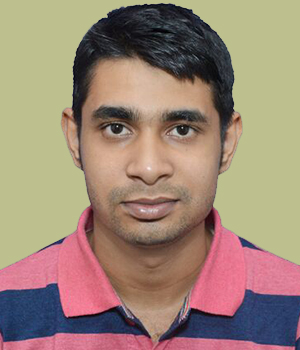 Er Himansu Panda
(More Than 6 Years
Experience in Jee & Medical)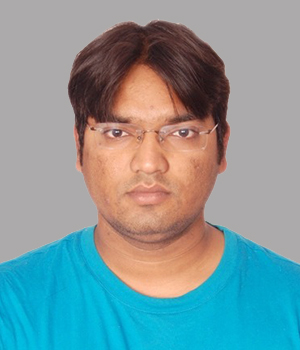 Er Nitish Singh
(More Than 12 Years Experience in Chemistry)
Dr Ajit Biswal
(Director & HoD Biology With More Than 10 Years Experience)
NEET - 94
| was a integrated student of AB Medical Academy 2018, It is quite difficulty for a student to get NISER & Medical in 1st attempt the same academic year , but | got it. So | am thankful to Ajit Sir and all the faculty members of AB Medical Academy to provide me right guidance to achive my dream.
NEET - 617
| am a regular classroom student of ABMA. | am truly greatful of all the facilies of ABMA who taught me. They were always helpful to us & cleared all our doubts. The competitive enviroment of ABMA has made our progress faster.
Rank - 10
AB Medical Academy teachers and their teaching with proper strategy to prepare for exams are worthy for any medical or engineering aspirant to get good ranks in entrance exams.
Rank - 151
The class teachings with regular tests and doubt clearing classes were actually helpful to clear basic fundamentals which are really helpful to score good ranks in entrances.